accounting tips
Accounting Timeline After Private Equity/Venture Capital Funding (3, 9, and 12 months out)
BY Clancy Fossum, CPA* | December 13, 2019
The months after private equity (PE) or venture capital (VC) can be dizzying for an enterprise. From an organizational perspective, it's the financial equivalent of springtime, where the seeds of new investment capital sprout and begin to blossom into growth and innovation. For your accountants, however, it's the beginning of a series of responsibilities that require precision, a deliberate touch, and copious amounts of ibuprofen if you're not well-prepared and forward-looking.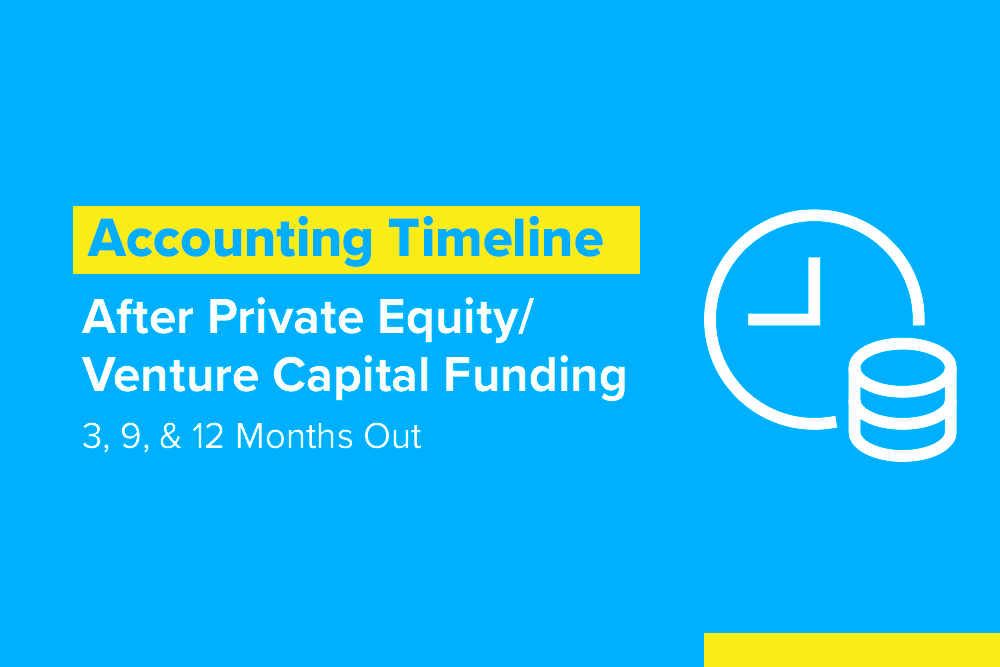 To help your accounting team and, by proxy, your enterprise itself, successfully navigate those critical times, Embark has put together our Accounting Timeline After Private Equity/Venture Capital Funding, walking you through the three, nine, and twelve-month points post-funding. As always, we leverage our expertise in this complicated environment to make your funding experience as smooth and worry-free as possible, covering several key areas.
Critical Stages & Tasks
Every point of the timeline after your funding brings with it a new set of responsibilities that build upon the diligent work that attracted the funding in the first place. In our new guide, we take a deep dive into several of those new responsibilities, including:
Relationships: Not of the touchy-feely variety, but the nature of your relationship with the investment firm. Our guidance will help you build a solid foundation built on clear expectations and open communication with your investors every step of the way.
Compliance & Reporting: Odds are your organization's post-funding life will be significantly different from what you're accustomed to, at least from a reporting and compliance perspective. Learn how and when to address those new requirements, including your reporting obligations to your bankers, investors, auditors, and all of your stakeholders.
Bigger Picture: Reevaluating your needs throughout the timeline is imperative. From technology to staffing, processes to controls, your enterprise is in a state of growth-oriented flux, so reassessing different things at different times will keep you on track.
And that's just the tip of the financial iceberg. As you'll see from our timeline, those months following new investment funding aren't just about today's necessities but, just as importantly, anticipating longer-term goals. Whether those goals are an IPO or finding a strategic buyer for your enterprise, spend some time with our Accounting Timeline After Private Equity/Venture Capital Funding and capitalize on Embark's far-reaching insights and hands-on experience.