auditors
Audit Debrief: How to Improve For Next Year's Audit
BY Clancy Fossum, CPA* | May 3, 2018
Accountants, believe it or not, can learn a lot from nature. Just look at the seasons of the year, how the frigid days of winter give way to new sprigs of grass, leaves on an oak, and bluebonnets dotting the Texan landscapes. Likewise, when a rough or even challenging audit feels very much the winter of your company's discontent, there are lessons to be learned, advice to be followed, and – if diligent – smoother audits in the future.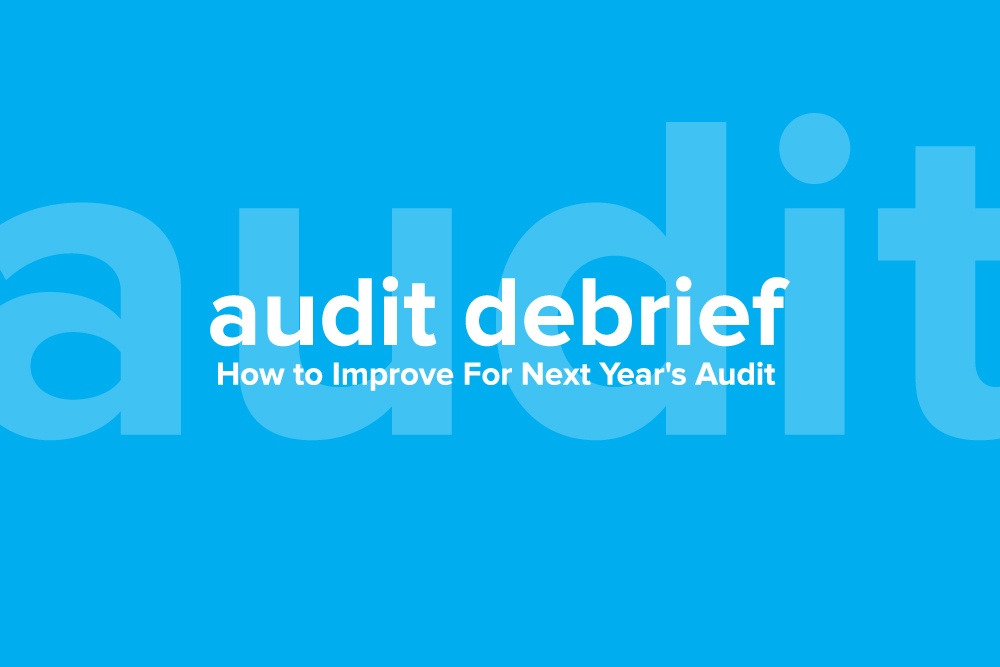 To all of our CFO, CAO, controller, and financial reporting brethren out there, your financial friends at Embark are here to offer a bit of our sage advice on learning lessons from past audits. Always remember that no matter how bleak, exhausting, humbling, or sobering an audit might be, spring always finds its way and so will you, even through the thickest of metaphorical winters. Follow our lead and next year's audit can be an instrumental step forward.
Complacency Is the Auditor's Enemy
Auditors must walk a fine line, balancing engagement economics with maximum quality. Unfortunately, these two notions don't always go hand-in-hand, most often exemplified by additional time spent on a particular audit to ensure quality but, as a result, negatively impacting their bottom line.
To take such dynamics into account, auditors should always strive for engagement efficiency, constantly looking for ways to reduce hours while maintaining a sufficient scope for the following year's audit. In this instance, procrastination is definitely not an auditor's friend as the most meaningful lessons will be learned quickly after an audit is completed and everything it entailed still fresh in the auditor's mind. In other words, complacency will inevitably allow things to slip through the cracks, diminishing what the auditor can learn from a recently completed engagement to improve both performance and profitability in the future.
In fact, don't even wait until the audit is closed to start planning for next year's engagement. Throughout the audit, keep a list of items that arise that can be improved upon for the next audit. Designate a specific person on your team to keep track of these items. If thorough and well-organized, this should give you a very sound starting point for the following year's audit.
Teamwork Is a Necessity
Just like football coaches that review game film every Monday morning in search of ways to improve, gathering specific individuals and team members after the audit is absolutely essential in reviewing performance and looking for areas to build upon. Seniors, managers, and even partner should get involved in such discussions whenever possible. From the client's perspective, whoever managed the audit should also be present but, in order to avoid speaking over one another, is best limited to 2 to 3 people so everyone is provided a clear voice.
Throughout the audit debrief meeting, go through each and every pain point that arose throughout the audit to identify any underlying issues and how they can be resolved before they impede future audits. You should also highlight what went well in this meeting and brainstorm how you can ensure these successes going forward.
Likewise, members of the audit team should also request feedback from the client on each of the individual team members regarding their specific performance. While it's obviously important to check in with the client and gauge satisfaction levels throughout the engagement, a final tally on performance is just as important for future purposes. Also, with promotions occurring every 2 to 3 years, keeping the client aware of any changes to the audit team is critical in maintaining healthy and productive relationships with a client base.
Ask Questions, Think Ahead
Like most instances in life, beginning an audit with sufficient information and guidance can pay significant dividends down the road. Ahead of time, ask auditors when they want particular items completed rather than waiting until the last minute or making important decisions on the fly.
Considering the majority of what's accomplished throughout an audit usually occurs in the last two months of the process, just a bit of planning and forward thinking can greatly streamline the engagement and reduce stress for all involved. This notion is especially important in planning out the following year's audit, allowing you to frontload as much as possible to avoid the seemingly inevitable manic scrambling that devours the last couple months of an audit.
Likewise, dust off those crystal balls whenever you can and think through any new developments or expectations that might arise in the company over the course of the next year. Any such changes could very well alter the scope of the next audit so taking a look down the proverbial road could greatly help the audit team adequately prepare.
Of course, change is a two-way street so auditors should likewise help the client prepare for any new accounting standards that might be just over the horizon from the SEC or the latest and greatest from their friends at the PCAOB. Quite often, these new focus items or areas from the PCAOB will have a direct impact on next year's audit.

Audits and auditors too often get a bad rap simply due to stressful, drawn out, and hectic engagements. Your friends at Embark are here to promise you, however, that an open mind, methodical approach, and ability to learn from past experiences can greatly smooth out future engagements. It's imperative to communicate and be proactive about how you can improve the audit process. If you continue to ignore potential improvements or put them off, the audit will remain a dreadful process for you and your team. Life is already crazy enough as it is without chaotic audits adding to the fray.