This is part of our Bang for Your Buck series, to help you get the most bang for your buck out of any consultant.
Tough love time. Your consultants didn't cause the problem you're dealing with. They're working hard, trying to help you fix it. Your consultants are dropping into an unknown situation, with new pressures and deadlines, and in our case, they genuinely want to help fix your bottom line. The least you can do is avoid taking your frustrations out on them.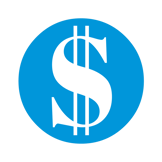 Don't constantly remind your consultants how much they are "costing" you. In most cases, your consultant isn't personally pocketing that money! They are working for a company with overhead just like yours. Your consultant has chosen to be a consultant because they like solving problems and making your life better. Please try to keep that in mind the next time you're feeling frustrated - chances are, the consultant in front of you doesn't deserve the tongue lashing.
Everybody works better together when we can stay focused on the same bottom line: making your business run better.