To paraphrase a classic, if you build it, they will come. When we wrote about our new (at the time) Denver office back in 2018, we predicted that Embark's "unrelenting commitment to our team will undoubtedly disrupt the Denver market by attracting superior talent to our front door." In a nod to Nostradamus and our apparent ability to foresee the future, Embark is thrilled to announce George Helock as a new Director in our Denver office.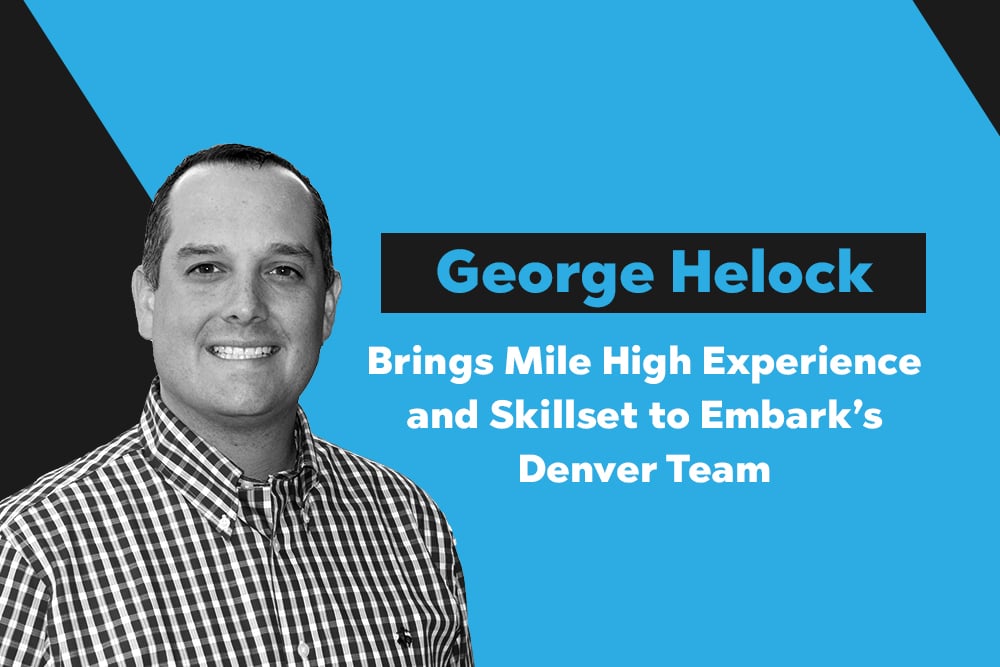 Already well-established within the Denver business community, George brings a powerhouse combination of skills, ideas, and connections to an office that is already exceeding our admittedly lofty goals and expectations. With George now on-board, it's only slight hyperbole to say that the sky really is the limit for Embark's Denver-based squadron of financial consulting superheroes.
A New Jersey native, George received a Bachelor's in Accounting and Finance from Rider University. After graduation, he found a home within the cozy confines of Deloitte's audit practice, the most recent four years in their Denver office. He managed countless engagement teams while with Deloitte, primarily serving large, public financial institutions in the insurance and investment management space. Along with exemplary client service, George also took a hands-on role in the creation of industry guidance, facilitated national and local trainings, and consistently cultivated meaningful relationships. Collectively, George's skills, effort, and character played an important part in their engagements' ultimate success.
With Embark, George will play a vital role in continuing to grow our Denver office. Along with our other Denver dynamos, George's extensive regional network will serve as a critical footing to extend our persistent espousing on the Embark Way which, by the way, is taking the city by storm. Denver's visionary spirit and forward-looking focus is an ideal fit for disruptive thinkers like George and, of course, a cornerstone of everything we do.
But aside from a head overflowing with innovative ideas and a unique perspective, George is also the prototypical Embarker which, as much of the Denver business community is starting to discover, is high praise indeed. George embraces our people-first culture, embodying the notion that a challenging, fulfilling work environment can't help but establish enduring bonds with our clients.


You see, as George demonstrates each time he steps foot through the door, there's a new way, a better way to approach client relationships, one that combines extraordinary skill and knowledge with a team that genuinely loves what they do. Embark's going places, Denver, and George Helock is going to help lead the way.