auditors
How to Prepare for a Successful Financial Audit
BY Clancy Fossum, CPA* | January 11, 2018
Audits get a bad rap. Too often, they conjure images of demon-eyed accountants dressed in conservative business casual attire, mischievous grins filling their smug faces as they prepare to wreak financial havoc. Yes, in a perfect world, auditors would be more closely associated with rainbows and unicorns rather than a sickled reaper but, as you already know, it's far from a perfect world.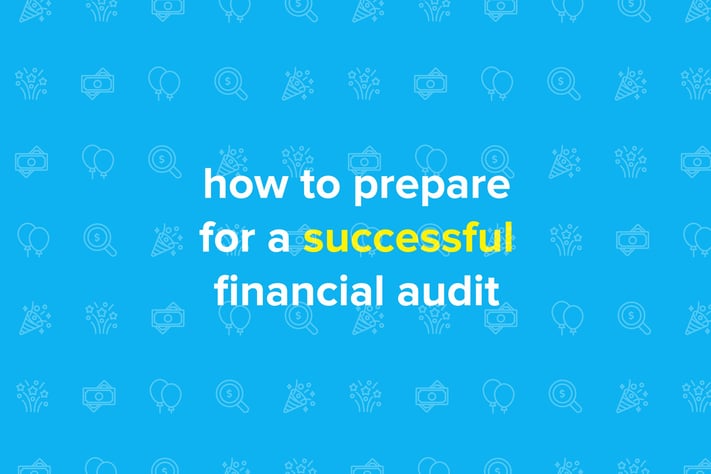 However, your friends here at Embark are here to ensure you that an audit doesn't have to be a miserable fait accompli – as the fancy folks might put it – but can be a positive and insightful process for those that prepare in an organized fashion with an open mindset. In other words, the mere mention of the previously discussed "a" word shouldn't prompt the new guy to hide in the downstairs bathroom for three weeks, the office plants to wither, and department managers to seriously consider new careers in a traveling regional circus.
Follow the lead of your fearless comrades from Embark, abide by a handful of useful best practices to prepare for a successful financial audit, and tell the new guy to ditch the newspaper and industrial-sized bottle of Pepto-Bismol because his three-week sojourn into the basement won't be necessary. Properly prepare yourself for a financial audit with these tips and you will forever see the process as something illuminating and constructive rather than the laborious and off-putting dance with the Dark Side that far too many already imagine.


Designate a Point Person
A major source of confusion that culminates in audit season stems from companies having too many proverbial cooks in the audit kitchen. While members of an accounting department obviously need to work well together, day-to-day audit management should not be an instance of group think but, rather, handled by a single person that is responsible for managing contact between a company and its external auditors.
By designating a single person to manage the many responsibilities involved with the auditing process, they will serve as the company's lead point of contact (POC) for the audit firm. That person will be tasked to direct and delegate all questions to the appropriate internal teams, making sure those questions get answered in an efficient and effective manner.
Your designated POC should have a thorough understanding of both the audit process as well as your company's internal workings, including active management of the Provided By Company (PBC) list from beginning to end. This is the most efficient way of ensuring all items on the PBC list are properly assigned, have attached due dates, and are constantly on track to meet deadlines.


Always Look Down the Road
Another simple way to prepare your company for a successful financial audit is to make sure the PBC list items and associated due dates are agreed-upon by both sides – meaning your company and the auditing firm – before the engagement even begins. Given the fluid and dynamic nature of the PBC list, where further questions and additions will always arise, the more the two sides can agree upon upfront, the better an audit will go.
Getting the requisite sign-offs on the various PBC list deadlines, while also ensuring the auditors have everything they need in a timely fashion, are both crucial in establishing a productive foundation that a successful audit can be built upon. Make sure these deadlines and all expectations are established and defined ahead of time, and your team is capable of handling all of the associated responsibilities and tasks. After evaluating your team's abilities, decide if it is necessary to bring in outside help to prepare for the audit or facilitate the process.


Always Stay in Constant Communication
Like most processes and procedures within an organization, a successful audit is dependent upon effective communication between all involved people and parties. When the auditors are on site, weekly meetings to review the PBC list to discuss any potential issues and address any lingering questions can greatly streamline the process to avoid any unforeseen surprises. The company POC should take the lead on these weekly meetings.
Failure to maintain healthy and constant communication is an extremely common symptom amongst disastrous audits. It's also a great way to induce a world-class impression of Mount Vesuvius from your CFO or CEO, particularly when issues arise with only a few weeks to resolve them.
Assuming you and your audit team don't want to be the Pompeii buried beneath executive volcanic ash, maintaining constant contact between your team and your auditors is your best bet in keeping lava flows to a minimum. Developing a healthy, communicative relationship with the audit team and making yourself available to your auditors can serve as a productive footing for that constant, healthy contact to grow upon.


The Audit Should Always Be a Priority
Balancing your normal day-to-day responsibilities along with everything needed to address an audit isn't always the easiest of tasks but is of utmost importance if you want a successful audit. No matter what your regular job description dictates, anything the auditors might request should be handled as quickly as possible.
If your auditors ask a question that you don't have the an adequate response to, take the time to discuss the issue with them and ask how you can help find the answer. Pushing such issues off for a later date only delays issuance and severely hampers your chances for having a successful audit. The same can be said for items on the PBC – address issues as they arise to avoid being hopelessly buried beneath mounting stress and rapidly approaching deadlines.
Know When to Raise Your Hand in Class
As we've said before, sometimes bad audits happen to good people. This notion, however, doesn't have to be an inevitability if you know when to call in for the cavalry. Audit partners frequently refer business to Embark, the dutiful cavalry in this scenario, for a variety of reasons, sometimes to address issues that arise during the course of an audit or other times due to independence rules.
No matter the circumstances, Embark's assistance is a sound solution to improve an audit firm's engagement economics on a particular audit and, perhaps more importantly, can help avoid the never-ending audit that becomes the fuel for grim lore whispered of at office parties for years to come. With a team almost entirely comprised of former Big 4 auditors, we understand precisely what auditors are looking for.