Here's how an automotive strike could ripple through the Texas economy
BY Dallas Morning News | September 11, 2023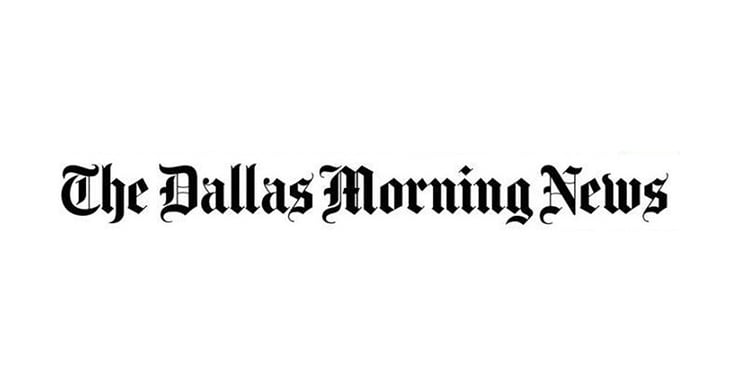 The UAW's contract with Ford, GM and Stellantis is set to expire next week. Texas would be among one of many states affected by a potential strike, according to experts.
With talks between the United Auto Workers union and Detroit's three big automakers at a standstill, economists are worried about the impact a strike against General Motors, Ford and Stellantis could have in Texas.
If a walkout lasts as long as 2019′s 40-day strike against General Motors, experts say the effects could be devastating not only to Arlington, where GM's massive SUV assembly plant is located, but also to car dealerships in the state and businesses nationwide supported by the 146,000 workers at the automakers' plants.
The UAW and GM declined interview requests from The Dallas Morning News. However, UAW President Shawn Fain said on Facebook Live that the union is prepared to go into battle with automakers. On Thursday, Fain described an initial wage-and-benefit offer from GM as "insulting."
"We are ready to do whatever it takes to win a strong contract," Fain said. "Our goal is not to strike. Our goal is to bargain a fair contract. But if we have to strike to win economic and social justice, we will. We're not afraid to use our power as workers."
GM maintains the company can't meet the UAW's demands. The UAW's self-described "audacious demands" include a 40% pay raise, a 32-hour workweek, making all temporary employees permanent, more paid time off and reinstating benefits lost in 2007, like restoring cost-of-living allowances and reestablishing retiree medical benefits.
"The breadth and scope of [Fain's] demands at face value, would threaten our ability to do what's right for the long-term benefit of the team," GM said. "A fair agreement rewards our employees and also enables GM to maintain our momentum now and into the future."
GM's initial offer was a 10% wage increase during a new four-year contract, plus two more 3% one-time payments. It also offered a $6,000 inflation payment, $5,000 more in lump sums to protect against inflation during the contract, and a $5,000 contract ratification bonus.
Impact on Texas
The UAW has said it's targeting all three automakers when the existing contract expires at 11:59 p.m. on Sept. 14. East Lansing, Mich.-based Anderson Economic Group said a 10-day strike on the three automakers could cost the country over $5 billion in lost productivity.
According to the Alliance for Automotive Innovation, the auto industry generates $3.6 billion in tax revenue on new car sales in Texas — representing over 5% of all state tax revenue.
The state's most recent report on the automotive industry indicates that 466 automotive manufacturing firms directly employ over 35,800 workers in Texas. Toyota, whose workers aren't represented by unions, employs about 7,300 people in the state at its North American headquarters in Plano and a truck manufacturing plant in San Antonio.
Texas ranks seventh in the nation for automotive manufacturing employment, according to the U.S. Bureau of Labor Statistics. Texas has also become a crucial part of "auto alley," which starts in north Mexico and runs auto goods through southern U.S. states.
But experts say Texas could be insulated from the immediate effects of a strike.
"Given the rhetoric and provocative action by the UAW, a strike seems likely," said Patrick Anderson, founder of Anderson Economic Group. "If it does happen, the effects would largely be concentrated in Midwestern states like Michigan, Ohio and Indiana. But they'd definitely flow to Texas."
Michael Davis, a professor at Southern Methodist University's Cox School of Business, said Texas may see the downstream effects of the strike if it endures for longer than two weeks.
"As great as the economy is in Texas, we are not immune to what's going on in the national economy," Davis said. "Workers are seeing prices going up and understandably want to raise their wages. But this is how inflation starts feeding on itself. This strike makes me wonder about the impact of the inflationary spiral on us."
Arlington would likely see the harshest impacts of a strike, Davis said.
"In some ways, the people that serve that very localized economy in Arlington are going to be the ones who are more deeply affected by this," Davis said. "Think about the people that support the plant there — the guy who sells coffee on the way to the plant, the people driving trucks delivering parts to the plant. There's a lot of people on the outside who don't work for GM that will be affected."
Michael Sullivan, managing director and automotive expert at Dallas business advisory firm Embark, said if the UAW targets GM, it could be a turning point for the company and its Arlington plant where highly profitable Chevrolet Tahoes, Suburbans, GMC Yukons and Cadillac Escalades are made.
"That [Arlington] plant has a lot of jobs and it prints money for GM. That area and GM are going to be sensitive to anything that happens to it," Sullivan said. "This is going to be a seminal moment for them."
GM recently said it will inject $500 million into upgrades at the plant to support production of gasoline-powered, full-size SUVs while the company works toward an electric vehicle future. At least one industry analyst describes Arlington as GM's most profitable plant and one of the biggest moneymakers in the world.
To read the full article from The Dallas Morning News , click here.