Accountants can't afford to let their collective guard down these days. They need to have eagle eyes perched atop a perpetually swiveling neck to navigate the steady stream of changes rolling downhill from Mt. FASB. And as if the changes to revenue recognition and lease accounting we've discussed in the past weren't enough, Embark has another significant curveball to lob your way – FASB's new credit losses standard.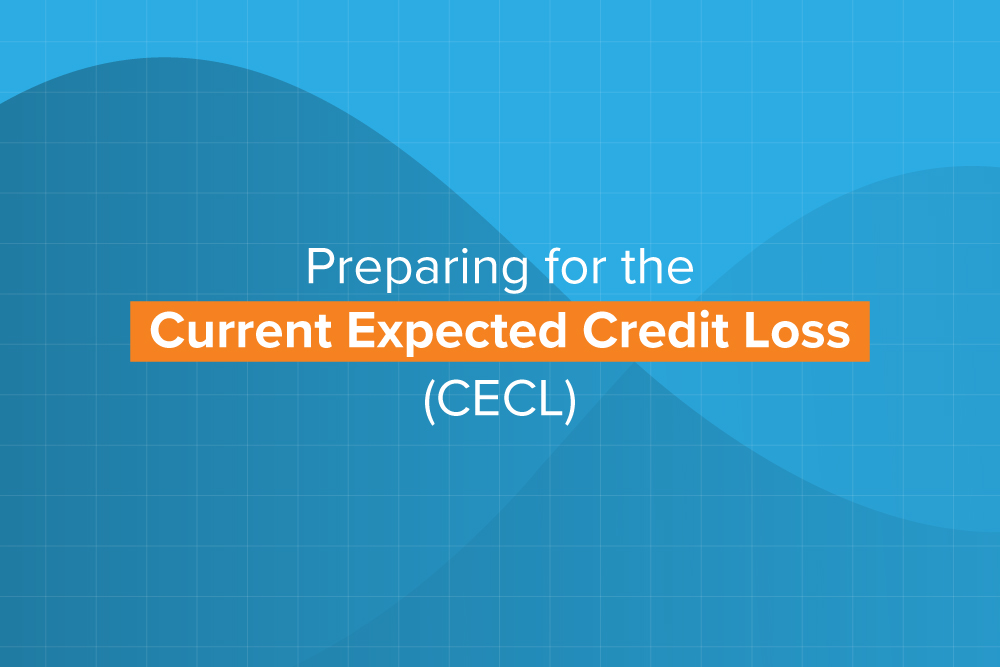 To take a slightly Dickensian bent to it, the changes coming across the Current Expected Credit Loss (CECL) turnpike are a dramatic shift from the days of yore. Moreover, given the prominent position borrowing and lending entities occupy in the overall economy – not to mention rapidly approaching adoption guidelines – understanding how to prepare for the new credit loss model is far more requisite than option for most enterprises.
Thankfully, you know us well enough by now to understand Embark just can't let you, our financial friends, head off into the CECL woods alone without a trusty guide in hand. Therefore, Embark has put together a few critical insights to help prepare you for the CECL. Think of it as a heads-up of sorts to prevent you from being blindsided by significant changes that you can't afford to fumble.
Far-Reaching Standards
For entities that borrow and lend money, the CECL is one of the most significant accounting changes to come along in decades. Sure, banks are the most overtly impacted organizations, but firms from a wide variety of industries will also feel its effect. In fact, the new credit loss standards impact any enterprise that accounts for investments and receivables or is susceptible to credit risk through commitments, guarantees, and other financial instruments.
So what does this mean in plain English? The CECL can affect the following items for an enterprise that falls under its wide-reaching spell:
Particular lease receivables recognized by lessor
Financial guarantee contracts
Loan commitments
Reinsurance receivables resulting from insurance transactions
Trade receivables resulting from revenue transactions
All debt instruments except available-for-sale debt securities and fair value through net income
Current GAAP vs CECL
Think of the new standard as an elimination of the incurred loss models you're probably well acquainted with, replacing them with an expected loss approach built to have an eye focused on the road ahead. To put a finer point on it, let's look at the key differences between the current guidance and the CECL.
Loss Horizon
Current GAAP standards produce an estimate of incurred losses in the portfolio as of the date of the balance sheet. However, the CECL requires firms to estimate the contractual cash flows they don't expect to collect over the estimated life of the instrument, therefore more forward-looking in nature.
Loss Recognition
The current standards recognize an allowance across a defined loss emergence period after a specific loss event occurs, like unemployment, for instance. The CECL takes a significantly different approach and provides an allowance that the enterprise recognizes on the first day of the instrument's expected life.
Basis for Estimates
Both the current standards and the CECL use relevant information about previous events – particularly historical loss experienced with similar assets – as well as current conditions. However, the CECL also uses reasonable forecasts rooted in data a firm can adequately support and justify.
Effective Dates
Of course, understanding what you're up against is only half the battle. Even the most thorough knowledge does you no good if you don't adopt the new standards within the proper time frame. With respect to the CECL, the FASB permitted early adoption to all entities for annual periods beginning after December 15, 2018, and interim periods therein. For enterprises that did not elect early adoption, the CECL effective dates are as follows:
Public entities – Fiscal year 2020 or, more precisely, fiscal years beginning after December 15, 2019
Nonpublic entities – Fiscal year 2022, meaning fiscal years beginning after December 15, 2021, including interim periods within those fiscal years. Please note the FASB recently deferred this effective date for nonpublic entities from its original FY 2021 mandate.
Final Thoughts
Obviously, firms within the financial services industry are first to come to mind when reviewing these new standards. However, as previously mentioned, the CECL's impact is in no way relegated to that lone industry. For all of you non-banks that might be reading this, please take solace in the fact that the guidance is flexible, giving you the leeway to chart your own course as long as your procedures are accurate and practical relative to the facts and circumstances.
Likewise, you must always comply with the guiding principles of the measurement rules, particularly when it comes to using reasonable and supportable forecasts. The underlying motive driving these new standards is to provide stakeholders with more reliable and insightful information on expected credit losses, not to throw another arbitrary hurdle into your accounting procedures. So keep your chin up, the deadlines clearly marked on your calendar, and get to work, knowing that Embark is here to support you every step of the way.