This is part of our Lessons from the Trenches series; our consultants pool their knowledge across decades of experience to share advice.
Ahhh, controls. Those lovely statistics we calculate periodically to check and see how the business is doing. We've seen a lot of controls, and a lot of ways to use them, over the years. But one thing we've seen regularly is that for the most part, truly effective use of controls are overlooked.
More often than not, a control is calculated and stashed in a financial report somewhere, never to be seen or heard from again. As consultants, we just don't understand this! Controls are a phenomenal way to prevent fraud, misallocation of funds, and general inefficiency. And more importantly, if your business has a clear pattern of NOT paying detailed attention to your controls, this opens the door to unscrupulous actions and fraud.
There are some pretty easy ways to help highlight controls in your reports, to make it easier and less time-consuming to wade through the information.
1. Set a color code!
For those of you using spreadsheets for your financial reports, set a color code for variance. If a variance exceeds a certain threshold or benchmark, the cell or row will be filled with your signal color, helping you to quickly identify controls that are out of balance.
2. If you're using an Enterprise Resource Planning System, checking for out of control controls couldn't be simpler.
You can design an email or alert/notification system any time a variance exceeds a certain threshold or benchmark.
3. Compare Actual vs. Budgeted. Every. Time.
This is one of the simplest ways to check the health of your business, and we're surprised when it doesn't get used more often! When your actual numbers vary significantly from your budgeted amounts, this signals that something in the business isn't operating as it should be. It could be an incorrect forecast model, or normal business cycle changes, but it could also signal mistakes in resource allocation or, potentially, fraud.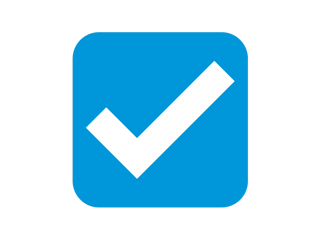 Regardless of the controls your company uses, regularly checking these for variance from expected is the best way to check the health of your business, and the best way to nip any problems in the bud. The faster you're able to identify a problem, the faster you'll be able to fix it!