Every CFO knows the finance function is capable of so much more than its traditional role might indicate. Thanks to the convergence of technology and insight in recent years, a transformed finance function can now take its rightful spot as a hub for strategic thought and innovation within an enterprise. With an organized and informed course of action, finance can quickly evolve to meet the growing expectations of a dynamic environment.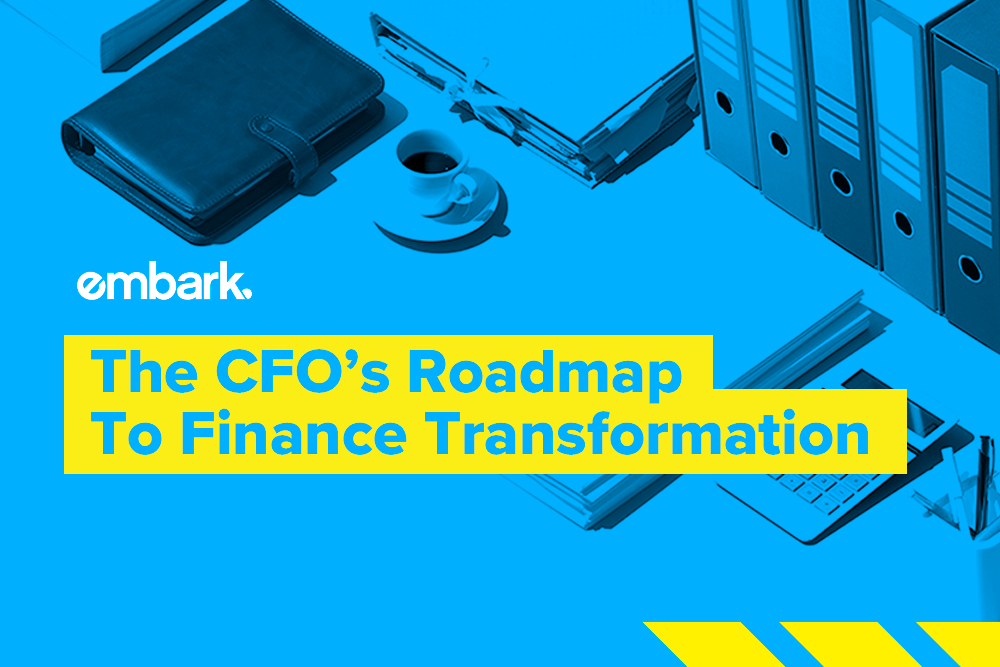 In The CFO's Roadmap To Finance Transformation, Embark provides leadership with a detailed blueprint for a more efficient, flexible, and forward-looking finance department. Building upon our previous thoughts on the subject, our roadmap is a step-by-step implementation guide that will lead an organization's finance function to its ideal future state, no matter where it might be in the transformation process.
Beyond the Theoretical
The concepts and instructions we discuss in our guide to that ideal future state could very well determine the winners and losers in the race for market share and profitability. For those unfamiliar with the tremendous potential of a transformed finance function, there's nothing like a few eye-opening statistics to light a financial fire.
Automation/improvement of key financial processes can reduce costs 35%-46% on average
Less than 25% of a finance team's time is currently spent generating insights for an organization
Financial analysts in the most efficient companies still spend 40% of their time gathering data
Current technologies can fully automate 42% of activities within the finance function, and partially automate another 19%
What do these statistics mean for today's finance and accounting functions? They tell CFOs that the future is now. Automation technologies and streamlined processes are no longer tools and benefits just a bit in the future. An organization can transform its finance function today, grabbing hold of a significant competitive advantage that will only grow with time given a well-organized, scalable set of transformative solutions.
As you'll see, our transformation guide moves beyond the theoretical, giving CFOs practical advice on solutions that can propel their entire organization forward, including topics like:
The necessary building blocks for a finance transformation
Common challenges throughout the transformation process
When, where & how to deploy specific technologies
How a transformation impacts a workforce
For finance, the future is now. Download The CFO's Roadmap To Finance Transformation and discover how technology and knowledge can move finance from the humble department down the hall to the center of strategy and innovation. As always, Embark is proud to lead the way.