denver
2018 Denver Startup Week Debrief
BY Sarah Jolly | October 23, 2018
As one of the newer kids in town, Embark wasn't sure what to expect from our first experience with Denver Startup Week (DSW). Now that the festivities have come and gone, though, we can say with absolute sincerity that we can't wait for 2019's DSW to arrive for another immersive experience into this wonderful, innovative, and close-knit startup community. With over 16,000 registered attendees and 350 events in 2018, DSW is growing at a supersonic clip and doesn't appear to be slowing down anytime soon.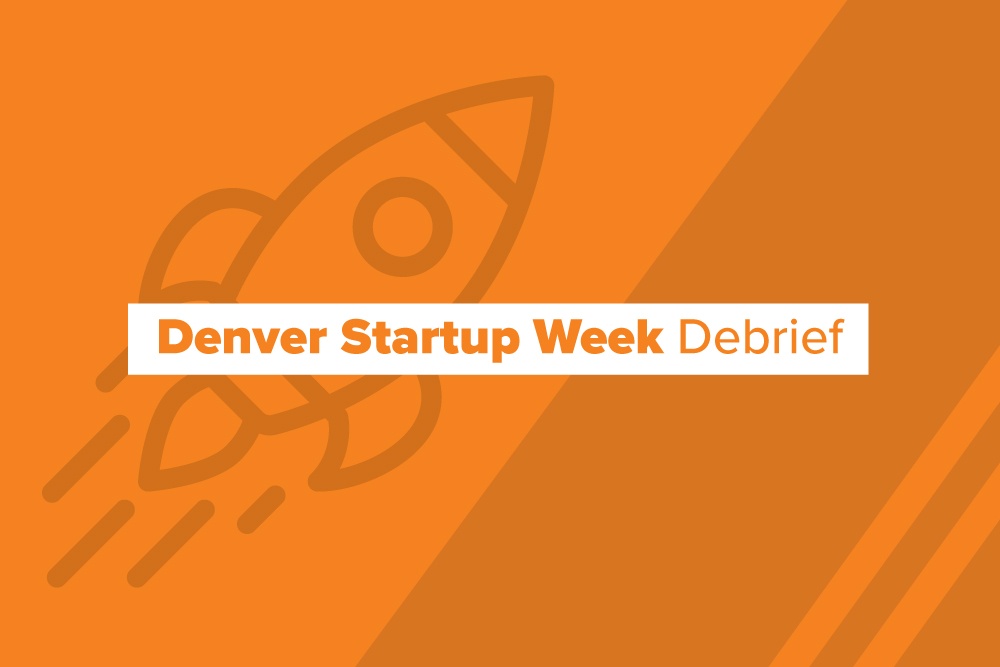 Since everyone can't be fortunate enough to attend DSW, however, we thought we'd provide a debriefing of what stood out to us most, the lessons we learned, and the key topics that are driving the startup community into the future. Suffice it to say, as cutting-edge and innovative as today feels, tomorrow promises to be something extraordinary if these technologies, enterprises, and concepts have anything to say about it.
Blockchain Takes Center Stage
The IoT, health tech, and cannabis clusters were all well-represented at DSW and are undoubtedly key drivers to the economic thrust propelling Denver and many other vital hotbeds of commerce and technology. However, it was blockchain that seemed to capture the majority of the DSW spotlight. Erik Voorhees, CEO of Shapeshift, and Stephanie Copeland, executive director for the Colorado Office of Economic Development, delivered the keynote speech on blockchain, discussing its transformative potential across nearly every industry.
Likewise, a number of events focused on blockchain investment trends that are rapidly evolving to focus on the development of an infrastructure for the technology. Scaling computation, decentralized applications, and improved efficiencies in blockchains are all within the investment community's crosshairs to create a more robust and wide-reaching framework that extends blockchain's utility and pervasiveness. A significant portion of this new capital is also flowing into particular aspects of the technology to tailor its utility and effectiveness for specific industries and functions.
Industry Trends
Big data continues to capture the attention of the startup world, also well-represented in DSW through numerous events and panels. Specifically, the value of data was a consistent theme as companies like burstIQ, Ibotta, AirDNA, and several others discussed the prescient benefits of data-driven decision making and monetizing data in industries as varied as healthcare, retail, and travel.
From an investment perspective, capital is flowing into ventures that can obtain and utilize vast amounts of data in an efficient but powerful manner, gaining insights from even nuanced information to better inform decisions and strategy. Of course, AI and its first cousin, machine learning, are the central figures in this investment trend as innovators seek capital to develop applications that can harness the abilities of AI and machine learning to leverage the innate power of digitized information.
Granted, these points were only a handful of what DSW offered attendees but, as we said, they really stood out from our perspective. Well, those and Choozle's Puppy Panel networking event. Whoever devilishly decided to use 12 adorable pups as the focal point for the event deserves a giant raise. And now you know Embark's kryptonite -- blockchain and puppies. We can't wait to see what 2019's Denver Startup Week has to offer and play a role in supporting the thriving startup community in Denver.