There's something to be said for marching to the beat of your own darn drummer, unabashedly eclectic and unique in perspective, and wearing it like a badge of honor. Whether it knows it or not, the world needs more healthy disruptors, those that look at problems and life itself from a slightly tilted gaze to find new solutions. It's the heartbeat of Embark, draws us to like-minded epicenters of angular thought and innovation, and prompts our expansion into a new and challenging territory. On that note, it's with absolute pride and lofty expectations that we ask -- Hey, Austin, Texas, guess who's coming over for dinner and moving into the spare bedroom?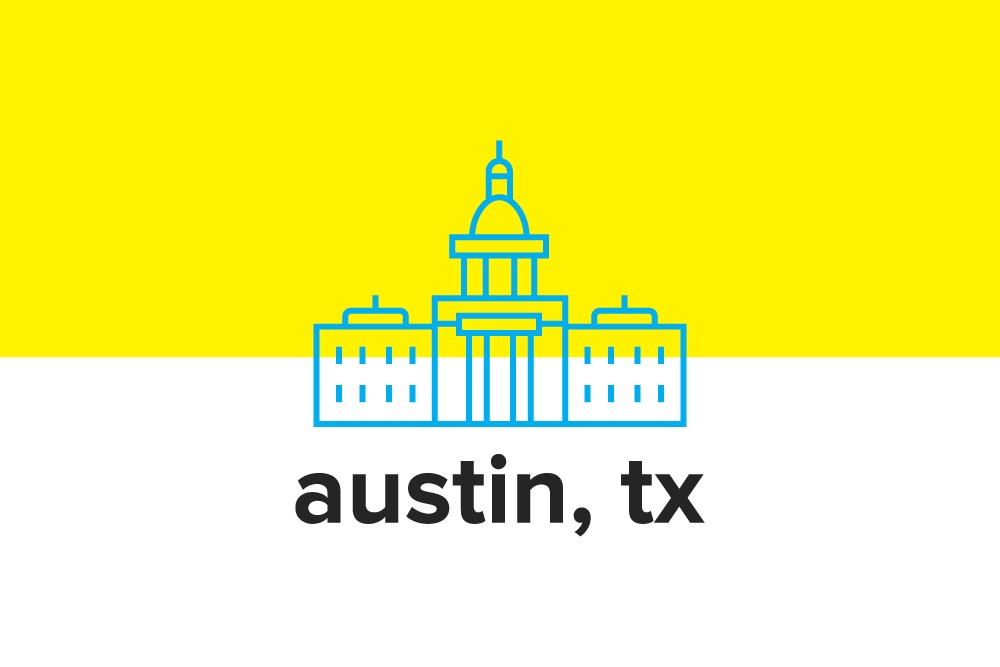 From the Downtown WeWork space on Congress, Embark is finally able to embrace its spirit animal, the thriving City of Austin, as its newest home. With attributes that would stump a tenured English professor's thesaurus, Austin epitomizes the vibrant culture and philosophy that attracts innovation like a moth to flame, a center for high growth, tech-focused companies that's an ideal fit for Embark's own expertise.
Building on an already extensive roster of tech clients brimming with potential and drive, Embark will dispense our unique, insightful, and highly effective brand of financial advisory consulting for both private equity and public companies throughout the Austin area. Moreover, with existing roots already in place -- our COO, Clancy Fossum, having lived in Austin for three years while a Senior Manager in Deloitte's audit practice, and PE-backed Epiphany Dermatology already a current client -- Embark will hit the ground running. The day we open our Burnt Orange doors -- at least colorful in spirit -- will be of enduring importance for our firm as we immerse ourselves in a city cut from the same unconventional cloth.
Of course, Embark's unique perspective and absolute expertise only tell a fraction of our story. The true heart of our firm has always been, will always be the talented team members and meticulously crafted, curated culture that makes this such a special place. Yes, being named one of Inc. Magazine's Best Workplaces for 2018 is a convenient way to justify such a gallant claim but, instead, just take a closer look at who we are and what we do to find all the proof you'll ever need.
We will always put our people first, operating with resolute belief that they're the indispensable building blocks to success, no matter the factors used to define and measure that success. Our culture is who we are, what distinguishes us from the rest, and what drives us towards our unwavering goal of complete global domination. Or at least a more substantial footprint in the western United States. It'll be one of the two, so we'll let you know when we figure it out.
Anyway, the point is our people and culture are what propel us, make us leap out of bed each morning, and look forward to what we do. Our jobs are not a means to an end like they are in so many other firms within the same space. Instead, our Embarkness is something we embrace, hold dear, and take endless pride in displaying at even the subtlest of cues. This, of course, is a notion that will seamlessly blend with Austin-ness -- might as well since we're already inventing words -- and pave the way for a bright future in Longhorn country.
Embark has selected some remarkable individuals to lead our charge into Austin, each possessing an impressive array of expertise and experience that will inevitably pay dividends as we grow. Call it a triumvirate of accounting awesomeness, a triad of financial prowess, a trifecta of consulting horsepower -- however you choose to label our initial Austin team, you're sure to walk away smitten with professional envy and admiration.
Leigh Edwards might not be an Austinite by birth but, like many that fall head-over-heels for its mercurial charm, has planted her flag in Austin's unconventional but imminently hospitable ground. A graduate of UT with a Master's of Accountancy, Leigh spent four years in Deloitte's audit practice, soaking up invaluable experience in manufacturing, insurance, and healthcare. With additional time spent in a handful of startups, Leigh also brings an insider's perspective to the tech boom that powers Austin's formidable economy. By embracing the best practices she's collected over the years, along with her innate people skills, Leigh is the personification of all things Embark, and will help us blaze new business trails while retaining the essence of our culture and core fundamentals.
Weston Brown is also a UT graduate, holding both a Bachelor's and Master's of Accountancy from the university. After his education, Weston cut his teeth in EY's audit practice through their Denver office, developing well-rounded expertise with extensive work on REIT and healthcare accounts. After a couple of years, he transitioned over to EY's tax practice, absorbing yet another critical perspective and knowledge base, particularly in the REIT and small real estate development space. Before joining Embark, Weston also served as a Senior Financial Accounting Analyst for Xcel Energy, primarily focusing on preparation and maintenance of their financial statements. Long story short, between auditing, taxation, and sector experience in healthcare, utilities, and real estate, Weston is a wealth of knowledge that is undoubtedly a critical addition to our Austin office.
Breaking the UT trend, Daniel Monroy is a mighty Cal State Fullerton Titan, where he majored in Business Administration and Accounting. However, wipe that forlorn look from your face, Austin, because, despite his lack of Longhorn roots, Daniel has spent the last four years in KPMG's Austin office after two years with LSL CPAs. Collectively, he's contributed and led audit engagements for municipal and special district governmental agencies, manufacturing companies, and automotive dealerships, mastering the intricacies of the various accounting standards as he went. As if those credentials weren't impressive enough, Daniel also has extensive experience working with Fortune 500 technology manufacturers and online retailers, as well as vast knowledge of ASC 606 and 842 with PE-backed real estate clients.
Obviously, we've put together a powerful dream team of Embarkites for you, our new neighbors throughout the greater Austin area. However, we don't take our position lightly since, as a great American once said, with great power comes great responsibility. So how will our new team of financial advisory heroes fit into the dynamic Austin economy? Like a glove, leveraging their know-how and professionalism for the betterment of local companies. And will Embark do our part to keep Austin the best kind of weird? You're darn straight, we will. And we'll teach Austin a thing or two along the way. In the best hackneyed Bogart impression we can muster -- Austin, we think this is the beginning of a beautiful friendship.