Leaving Public Accounting? Insights and Tips on Making a Career Move
BY Karson Moffett | June 29, 2023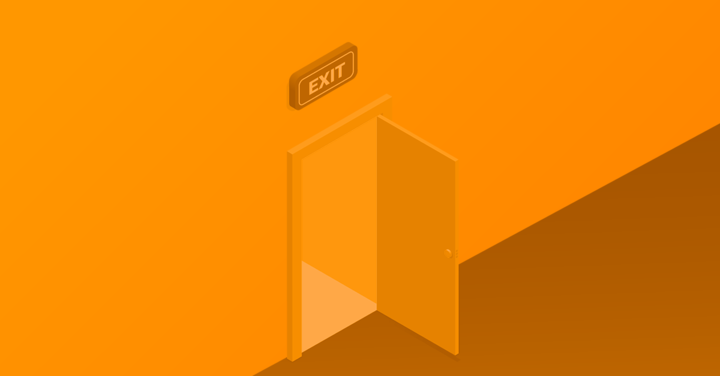 Busy seasons aren't for the weak of heart. In such a stressful and demanding environment, it takes a special brand of human to genuinely thrive in public accounting. So, for your willingness to put your life on hold for a third of every year – not to mention the ability to learn, succeed, and professionally excel in the face of endlessly long hours – we applaud you. Seriously.
However, as a firm with significant public accounting bonafides of our own, we only feel it right to dispense some wisdom that would've helped many Embarkers along the way – there's a decent chance the grass is actually greener for you somewhere else. And whether that alluring field of grass is in consulting, industry, the public sector, entrepreneurship, or something else, it warrants more than a passing thought. That is, assuming you want a fulfilling, inspiring career and life.
So, as a companion piece to the comprehensive, go-to resource we've created on the topic – The Career Path Guide for Big 4 CPAs – we've assembled a set of best practices and insights to help you pierce the career fog and find your happy place. And while our guide focuses on the three most common career choices for public accounting CPAs – audit, industry, and consulting – we're taking a broader look today, one that will help prepare you for what's obviously a monumental life decision.

Common Reasons for Leaving Public Accounting
Let's get something out of the way right now – the Big 4 is incomparable in providing you with the skill set and experience you need to build a truly remarkable career. That's without question. But as powerful a classroom as the audit practices can be for young CPAs at KPMG, Deloitte, PwC, and EY – not to mention the massive list of top-notch national and regional CPA firms – climbing that particular corporate ladder isn't for everyone. But you already knew that.
Sure, maybe the thought of becoming a senior manager at your firm was once very tempting. But, given the mammoth turnover rates at the Big 4 and professional services in general – Embark being a notable outlier – it's obvious many people do an about-face as they ascend along the traditional public accounting career trajectory. The bottom line – people leave public accounting for a variety of reasons, the most prevalent being:
Work-Life Balance Issues
Once again, busy seasons demand long hours, making it a challenge to maintain a healthy work-life balance. While some might argue this is simply a part of the job, it's a classic case of the costs outweighing the benefits for others. Likewise, the lack of work schedule flexibility and the frequent need to work weekends or holidays can also contribute to dissatisfaction with work-life balance.
To that point, the COVID-19 pandemic demonstrated that remote working – either some or all of the time – is a viable alternative to traditional work life in many instances. However, working onsite for a public accounting firm doesn't really provide the level of flexibility other positions might, depending on the circumstances, of course.
Simply put, some public accountants may feel their workload, stress levels, and office politics are not conducive to a healthy work environment or even their mental health. Thus, transitioning to a different career path can provide an opportunity to work in a more supportive and collaborative atmosphere, one that's a better fit for your personality, strengths, and ambitions.
Limited Career Growth Opportunities
While public accounting firms offer a structured career path, the competition for senior accountant, manager, and partner positions is fierce. And that, as you know, is a massive understatement. Thus, t climb to the top is demanding and can take a definite toll on people and relationships.
Additionally, as much as people learn in the Big 4, it's still a fairly limited exposure to the many aspects of modern finance and accounting. Yes, there are opportunities to move to other practices within a firm like digital transformation and the like. However, with the Big 4's primary focus still on the old stalwarts – audit being at the top of the list – a public accounting career means you never see what financial planning and analysis, budgeting, tax strategy, and other paths might feel like.
A Desire for Change or New Challenges
Expanding on the previous point, sometimes people just need new horizons to chase after. Whether that's in FP&A, finance leadership, data and analytics, or the many, many other avenues available to fine, upstanding accountants such as yourself, it's a big ol' world out there, one that includes an awful lot more than audit work and busy seasons.
Yes, for some, a highly structured audit practice is career nirvana. And that's great. But for those that crave a more diverse set of experiences and challenges, taking a peek out the public accounting window could very well be your winning ticket to the career path lottery.
Opportunities and Career Paths Outside of Public Accounting
Expanding on our insights from The Career Path Guide for Big 4 CPAs, you definitely won't be lacking in attractive choices and opportunities as a successful public accounting professional with a severe case of wanderlust.
Corporate Accounting and Finance Roles
Probably one of the main reasons you're here in the first place. Positions such as financial analyst, reporting manager, internal auditor, or cash, compliance, tax, and risk management allow your accounting and finance skills to shine like a star. Likewise, if becoming a CFO is a career goal, working your way up and expanding your skill set is a golden opportunity to learn, advance, and excel.
Venturing further down the sector-specific road, industries such as real estate, healthcare, and technology are always in need of accounting professionals with a strong understanding of their unique financial landscapes. In these roles, you can apply your accounting skills to help businesses navigate industry-specific financial challenges and opportunities.
Business Development
A career in business development – sales and growth strategizing – is another area where your existing skills will come in handy, particularly your keen understanding of financial statements and industry analytics as well as your ability to effectively communicate with potential clients. Additionally, this path provides a dynamic and engaging environment with opportunities for personal growth, relationship-building, and the chance to make a positive, genuinely significant impact on the companies you work with.
Government and Non-Profit Sectors
Government accounting roles and non-profit finance positions offer the opportunity to contribute to the public good while utilizing your accounting knowledge. These roles often involve managing budgets, grants, and financial reporting for public agencies or non-profit organizations.
Entrepreneurial Ventures
Starting your own private accounting practice or launching a business can provide the autonomy and flexibility that some public accountants crave. This path allows you to use your accounting expertise to either pave your own way or help small businesses and individuals manage their finances and business ventures.
Staffing and Recruiting
Here's one many Big 4 peeps don't think about. Given your background in public accounting and experience working with different clients and teams, you can use that experience to help companies find the right talent for their open accounting and finance roles. This career path allows you to build strong relationships with professionals across various industries and play a critical role in their career development.
Education and Training
Like the previous career path, this one lets you share your knowledge and experience by teaching accounting courses at a college or university or conducting training sessions for businesses looking to improve their financial processes and controls. This can be a fulfilling route for those who enjoy mentoring and helping others develop their skills.
Consulting and Advisory Services
Last but definitely not least. Although management consulting, financial advisory, and risk management firms might share some similarities to your public accounting experience, they also allow you to advise businesses on various financial planning and strategy matters in ways a Big 4 audit practice doesn't touch. In these positions, you can work with clients across different industries and help them address complex financial challenges.
Steps to Take Before Leaving Public Accounting
Let's fast-forward a bit and assume – in a moment of noble, admirable courage – you've decided to take the plunge and leave public accounting. Suffice it to say, you're understandably excited about this big, bold career move. However, before going all willy-nilly and putting the cart before the horse, we urge you to slow your roll and be deliberate with your decision-making at this point. And, yes, that's a lot of colloquialisms for one sentence.
Anyway, let's look at a few best practices and critical steps to take before putting your public accounting career in the rearview mirror.
1. Assess Personal and Professional Goals
Define your long-term career objectives and evaluate your current job satisfaction and growth opportunities within public accounting. The idea is to reflect on your values, priorities, and what aspects of your current job you enjoy or dislike. Then, make a list of your career goals and preferred work environment to help guide your decision-making process as you look at what other opportunities might offer.
2. Research Potential Career Paths and Industries
Utilize your network and attend career-oriented events to gain insights into various accounting and finance roles. Be sure to give a look at government and non-profits as well, just to cover all of your bases.
3. Gain Relevant Skills and Certifications
Pursue continuing education opportunities and obtain industry-specific certifications to enhance your skill set and make yourself stand out in a competitive job market. For example, earning a Certified Management Accountant (CMA) or Chartered Global Management Accountant (CGMA) designation can help demonstrate your expertise and potential in areas beyond public accounting.
4. Update and Tailor Your Resume and LinkedIn profile
Highlight your relevant accomplishments and showcase transferable skills from your public accounting experience. Emphasize your ability to work with others, manage projects, and analyze financial data, as these skills can be valuable in many different roles.
5. Develop a Strategic Job Search Plan
Set a timeline for your transition, identify target companies and positions, and – once again – leverage your personal and professional networks to discover new job opportunities. While you're at it, utilize online job boards, company websites, and social media platforms to keep track of job postings that align with your interests and goals.
6. Seek the Advice of Mentors and Colleagues
You're not in this alone, kiddo. Reach out to experienced professionals who have successfully transitioned from public accounting to sectors that pique your interest. Their insights and advice can help you make informed decisions about your career path.
7. Prepare for Interviews
Research common interview questions related to potential positions and practice your responses. Be ready to discuss your reasons for leaving public accounting and how your skills and experience make you a strong candidate for the new role, whatever it might be.
Other Tips for a Successful Transition Out of Public Accounting
Before we let you leave, we have another few tips to help make your transition out of public accounting a smooth and successful one.
Stay Open-Minded and Adaptable
Embrace new challenges and responsibilities, and be willing to learn and grow in your new role. Recognize that every sector and position will have its learning curve, so prepare to invest time and effort into mastering new skills.
Leverage Your Public Accounting Experience
Apply your technical and soft skills to new positions, using your public accounting background as a selling point. Emphasize your ability to analyze financial data, manage projects, and work effectively with clients, as these skills can be valuable in many different areas.
Foster Strong Professional Relationships
Maintain connections with your public accounting colleagues while building and expanding networks in your new industry. Networking can lead to new job opportunities, partnerships, and valuable insights about your chosen field.
Continuously Invest in Professional Development
Seek out new learning opportunities and stay current with industry trends and best practices, as recommended by organizations like the AICPA. Once again, pursuing additional certifications or attending conferences can help you stay ahead of the competition and demonstrate your commitment to your new career path.
Be Patient and Persistent
Changing careers can be challenging, so don't get discouraged if your job search takes longer than expected or you encounter obstacles along the way. Stay focused on your goals and be open to adjusting your strategy as needed.
Prepare for Potential Setbacks
Transitioning to a new career may come with its share of challenges, such as a temporary decrease in salary or the need to learn new skills. Be prepared for these obstacles and have a plan in place to overcome them.
Seek Support from Friends and Family
Share your career goals and aspirations with your loved ones, as they can provide valuable encouragement and advice during your transition. Granted, this is just good life advice, but that doesn't make it any less important during a significant event in your life.
Final Thoughts
Leaving the familiar cocoon of public accounting can be both challenging and rewarding. However, as we said here and in our Career Path Guide for Big 4 CPAs – which we highly recommend for a unique, comprehensive perspective on the choices in front of you – the road ahead requires careful consideration. By thinking about your career goals, researching potential opportunities, and strategically planning your transition, you can find a fulfilling role that better aligns with your ideal work-life balance and professional aspirations.
Just remember, no one-size-fits-all solution exists, and each individual's journey will be unique. So, as you embark – double entendre? – on this exciting new chapter in your accounting or finance career, embrace the challenges and opportunities that lie ahead. With perseverance and a clear vision, you can successfully transition from public accounting to a rewarding and diverse career in an area that's as comfortable as that old favorite hoodie you've had forever. So get out there and show the world what you're made of.