Financial Accounting
Insights on Choosing Oil and Gas Accounting Software
BY Angelica Gonzalez & Brad Werner | September 13, 2022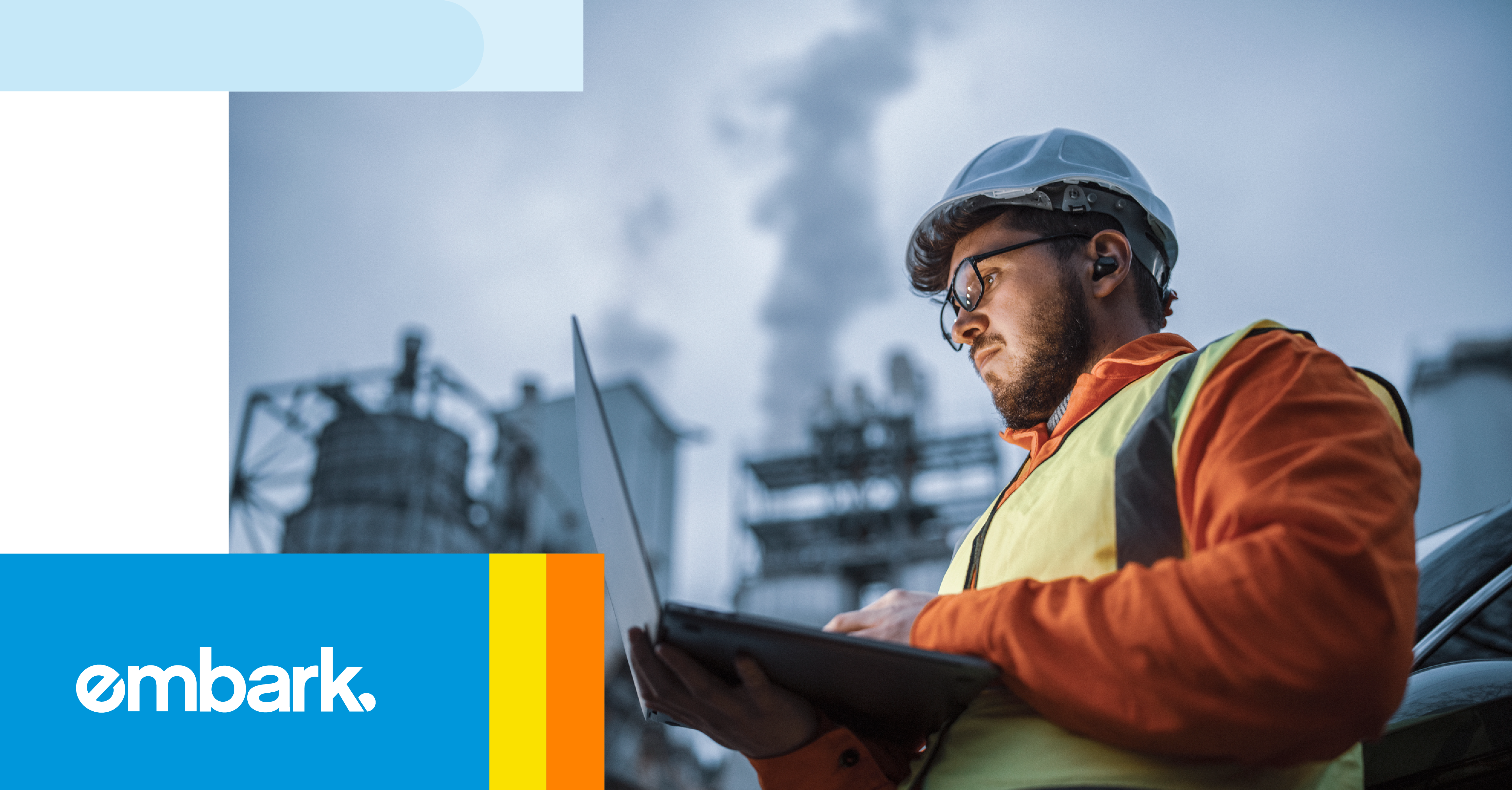 Choosing accounting software in oil and gas is a classic good-problem-to-have. Yes, it's nice to have so many robust solutions to choose from. But a good problem to have is still problematic, so how do you swim through so many choices to find the right one for you?
Of course, factors like total costs, features, shelf life, and user experience are obviously all critical considerations, but that's just the tip of the selection process iceberg. Fortunately, we know a thing or two about oil and gas accounting software, and want to share some of our insights and best practices to ensure you make the right choice for your company. So hunker down for a few minutes and take copious mental notes because away we go.
What Is Oil and Gas Accounting Software?
Okay, this one seems pretty obvious, at least at first glance. Yes, oil and gas accounting software is exactly what it sounds like – accounting solutions for companies in the energy sector. But as anyone who's actually searched for the ideal platform in energy will attest, there's a lot more nuance to matching a specific solution with a specific set of objectives and needs.

Therefore, the question isn't so much what is oil and gas accounting software, but how do you find the right platform for you? This is especially tricky for those coming to energy from a different business since, as they soon find out, the oil and gas industry is a breed of its own.


What's Different about Accounting Management Software in Oil and Gas?
First and foremost, the intricacies of oil and gas accounting are well known to those in the industry and hard to explain fully to those that are not. It's not just about general ledgers, accounts payable, and invoice processing in energy since back-office systems must also merge a tangled web of ownership contracts with thousands of different data points, which is no easy task. That's one of the reasons why oil and gas accounting systems have evolved on a bit of an island, expanding and transforming in lockstep with the industry itself.
In that respect, energy accounting systems are a bit like those from the manufacturing and SaaS sectors, where platforms have evolved separately from the rest of the pack, sort of like the birds in New Zealand or all of those peculiar animals in the Land Down Under.. Dicing it up even further, ERPs tend to specialize even more, with distinct solutions for midstream, upstream, and downstream oil and gas companies, not to mention oilfield services.
But specificity isn't the only dynamic wielding a mighty hammer in the industry. The rampant consolidation across energy is also hitting the software side of things squarely in the jaw. Traditional ERP vendors are expanding vertically with acquisitions and feature development, changing the landscape for pricing and integration features with all vendors battling for pole position in the race for platform modernization.
Of course, specialization and consolidation don't necessarily make an oil and gas operator's job anymore challenging when identifying the most suitable systems for an organization. However, they certainly limit the playing field, drastically reducing the bounty of options companies from other industries get to enjoy.
Yes, there are the rare one-stop shops that serve the need of many under a single roof, but even broader such solutions have their limitations. With so many processes and data points to address, it's not uncommon to see diminishing returns from the larger, more comprehensive solutions, along with a steeper integration curve.
Things to Look for in Oil and Gas Accounting Software
Narrowing our focus to specific areas now, a truly comprehensive list of things to look for in oil and gas accounting software depends on a company's particular needs and role in the industry – i.e., midstream, upstream, downstream, oilfield services, etc. However, there are certainly a few that apply almost universally.
Total Costs
We thought we'd begin with the most obvious. Total costs will always be at the top of the criteria food chain, including the platform's sticker price and any additional customer support you'll need during implementation and rollout. Also, since we're talking about net cost, don't forget to include projected savings you'll realize from new efficiencies, particularly automation.
Features
To state the obvious, you want your selection to meet your needs, both today and tomorrow. Thus, look at the different modules available to ensure they address everything you're looking to accomplish with the platform. Further, you'll want to make sure these modules and functionality will play nice with your existing accounting tech stack. That is, assuming you don't want to MacGyver your sparkling new system to work with your existing ones.


Shelf Life
We've already alluded to this but, given its importance, we're making it a subheader of its own. Using a new ERP implementation as an example, it's a challenging and demanding process that you just don't want to repeat too often. Therefore, you should choose a platform with your future state in mind.
In other words, a well-equipped ERP might be able to keep up with your volume in a decade, but will it still have the functionality you'll need at that point? The bottom line – choose systems that can keep pace with your growth and evolve in lockstep with your expanding needs.
Similarly, although you probably don't have a crystal ball sitting around in your office, try to choose a software vendor that will still be around when you need them down the road. Sure, with so much consolidation occurring, that's impossible to accomplish with any certainty. But as your folks said the night before your first basketball practice, just do your best. Ask around, consult with other customers, and make an informed decision.


Comparing the Best Oil and Gas Software
Like we said up top, having so many solutions to choose from presents a definite challenge. As you begin comparing the different vendors and platforms, you obviously want to make certain the contenders do precisely what your industry segments require, whether that's JIB for upstream, gas plant processing for midstream, or the countless other specialized demands in oil and gas.
Further, you want to be sure your platform of choice can easily accommodate the specific reporting functionality you'll need – including real-time data, customizable reports, or even self-service dashboards. Don't commit the cardinal error of making an ill-informed, premature decision by purchasing and implementing a system that ultimately isn't capable of meeting your specific demands.
As far as the different types of systems go, they really fall into one of a few different categories:
Core ERP
Measurement
Budgeting, depending on the robustness of your ERP choice
Allocation
AFE (Authorization For Expenditure)
AP, if needed for a specific task like invoice approval
Naturally, when choosing between potential solutions, you begin by whittling the field down to the specific software category you need, then choosing a few contenders from there. At risk of sounding like a broken record, the choice really depends on your specific needs, making this an area where a team of specialists – like Embark, for instance – can really be an ace in the hole for you.


Best Practices for Choosing Oil & Gas Accounting Systems
As we hit the homestretch, we're going to share a handful of crucial best practices to keep in mind as you try to identify the right systems for your organization.
Make a Size-Appropriate Decision for Your Organization
As we said, some platforms can, at least in theory, serve an immense range of needs to different sized companies – from multinationals down to the two-person shop. However, pick one that's well-suited to the size of your particular organization.
Further, since cost will always be a massive consideration in any software you choose, no matter the size of your oil and gas enterprise, eliminating possible solutions with bells and whistles you'll never need is a convenient way to keep platform costs in check.
To that point, if you're a small group experiencing a fair amount of growth, you can always utilize QuickBooks extensions and simply expand the functionality of the suite to conform to your needs as you grow.
More commonly, oil and gas companies look at OGsys, W Energy, Enertia, and others in this category as suitable platform options. Alternatively, larger and more complex organizations could benefit from a general ERP like SAP, Oracle, or Microsoft Dynamics, although they typically require significantly more configuration and set-up time.
Location of Users
Given the nature of the industry, companies also need to consider what type of system access people will need. For instance, some might require access from remote locations, while others only need in-house access.
Likewise, multinational companies will typically require access across multiple locations, meaning a third-party, cloud-based software solution will be necessary to provide wide-ranging accessibility. However, if team members are always on-site, you can probably get away with using an on-prem server without creating undue restrictions or limitations.


Understand Your Needs
This is another one to file in the obvious folder, but you'd be surprised how many companies don't fully understand what they need from an accounting system. For example, when selecting a new ERP, take your full tech stack into consideration to ensure you're not creating an avalanche of information gaps, silos, disjointed workflows, and other misgivings with the implementation.
This critical task includes gaining a complete and comprehensive understanding of your inputs and outputs, along with all of the business processes involved. From there, you can start narrowing the field by each platform's specific sweet spot. To use a previous example, while SAP might be just what an integrated oil and gas company needs, solutions from the likes of Quorum, W Energy, P2, and Pak offer rapidly expanding features and capacity to meet the needs of more nimble organizations. Just remember to consider future growth during this part of the process.


A Good User Experience (UX)
Your system won't exist in a vacuum. People will be using it – your people, customers, and management. That makes a good, intuitive UX a critical component of your system selection process. And while it can be difficult to quantify the dollar value of a good UX, a satisfying user experience correlates directly with happy, focused employees and customers that solve business problems.
On the flip side, a poor UX is usually wrought with a frustrating avalanche of errors and superfluous clicks. And as you know, there's absolutely nothing efficient about a fed-up team throwing papers in the air – metaphorically or otherwise – out of frustration and annoyance.
Project and Change Management
While it would be nice if your new accounting system just fell out of the sky and magically implemented itself, that's probably not going to happen. In fact, no matter the size of your accounting function, the implementation represents a significant change for everyone, a change that isn't always as seamless and user-friendly as you might hope.
That's where project and change management play such an important role, providing your people with the guidance and resources they need to hit the ground running. This is yet another area that you should factor into the system's total cost. Because getting leadership's approval for the cost of the platform, but then having to go back to ask for even more money for training and upskilling, is never a fun process.
Likewise, effective change management will minimize the chances of the new system actually damaging relationships with your people, customers, and partners. Good systems and implementations drive efficiency and put smiles on faces. Bad systems and implementations drive people away, and that's not ideal.


Timing Is Everything
Finally, be sure to choose an appropriate time for your implementation. If you have a significant acquisition on the horizon, it may be the best or worst time to implement a new ERP given deal constraints. Remember, if you don't take timing into account, your implementation could very well have a cascading effect that requires even more time and resources to sort out, putting an unnecessary strain on your operations or even the transaction itself.
Granted, even with its significant heft, this blog still leaves quite a bit unsaid. From automated data entry and document management to streamlined land management, financial reporting, and revenue distribution, accounting management systems can breathe new life into your operations, assuming you choose wisely. But that's why our oil and gas specialists exist – to help you identify and implement the best possible systems for your company. So on that note, don't be a stranger. We're here to help, and absolutely love what we do.