ESG
SB 253 and SB 261: A Look at California's Landmark Climate Reporting Laws
BY Adam Olsen & Robby Sundberg | September 29, 2023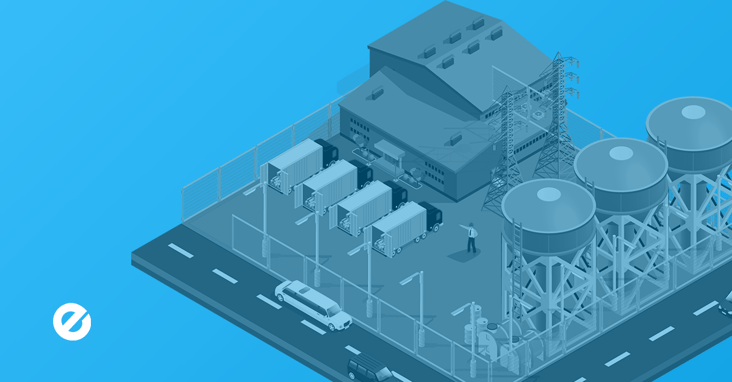 California isn't afraid to put itself out there and chart its own path. That's for sure. Case in point, two critical pieces of climate reporting legislation are now the law of the land, and they're going to be a big deal for many companies doing business in the Golden State.
But what, exactly, lies at the heart of the state's Climate Accountability Package – specifically, CA Senate Bill (SB) 253 and SB 261 – and, more importantly, what could it possibly mean for your organization and financial reporting? Well, we're glad you asked because we're about to take a close look at these critical pieces of legislation, what they entail, who they impact, and where they fit into the bigger climate reporting picture.
California Beats the SEC to the Climate Reporting Starting Blocks
You've heard the statistic. If California were a country, it'd have the fifth-largest economy in the world, trailing only the US, China, Japan, and Germany. And according to some, Germany better hit the accelerator or California will catch it, if it hasn't already.
In other words, California has clout for days and obviously isn't afraid to use it. Consequently, as part of a larger, overarching group of bills aimed at enhancing transparency and standardizing disclosures around climate reporting, SB 253, the Climate Corporate Data Accountability Act, and SB 261, Greenhouse Gases: Climate-Related Financial Risk, not only beat the Securities and Exchange Commission (SEC) to the punch with its own climate change disclosure requirements, but might also be more formidable for reporting entities in some key ways.
Scope of Applicability: The SEC's proposal focuses solely on publicly traded companies with very limited exceptions, whereas both CA laws extend their reach to both public and private entities conducting business in California. This signifies a broader range of companies subject to carbon emissions and climate-related risk disclosure obligations under SB 253 and SB 261, respectively, once again shining a bright spotlight on California's proactive, aggressive approach.
Inclusion of Scope 3 Emissions: Unlike the SEC proposal, SB 253 requires comprehensive disclosure of Scope 3 emissions – more on those in a minute – for all companies falling into its scope. Thus, by encompassing emissions across the entire value chain, the bill aims to provide a more holistic view of a company's carbon footprint, at least relative to the proposed SEC rules. The SEC proposal only requires disclosure of Scope 3 emissions when material or when used as part of a registrant's climate targets or goals.
SB 253 Requirements and Significance
Beginning with SB 253, the law introduces several critical requirements for public and private US companies conducting business in California with global annual revenue exceeding $1 billion. By early estimations, the legislation will impact over 5,000 organizations.
Further, businesses falling within its reach must disclose annual greenhouse gas emissions – GHG – data following all three reporting scopes outlined in the GHG Protocol:
Scope 1 – Direct emissions from a company's owned operations
Scope 2 – Indirect emissions associated with purchased electricity, heating, and cooling
Scope 3 – Indirect GHG emissions across the company's value chain, including supply chains, business travel, employee commuting, procurement, waste, and water usage
Amplifying an already heightened sense of urgency, companies must start reporting their Scope 1 and Scope 2 emissions in 2025 – with reporting due in 2026 – and Scope 3 emissions beginning in 2026, with reporting due in 2027.
Sure, this phased timeline is better than nothing in giving companies some leeway in preparing and aligning the reporting processes for these new rigors, but like most things ESG-related these days, there's simply no time for dilly-dallying or consternation because companies are on the clock. And that clock is ticking fast.
Assurance Requirements
To bolster the credibility and reliability of emissions reporting, SB 253 also establishes certain assurance requirements. Specifically, for reporting due in 2026, in-scope entities must obtain limited assurance for their Scope 1 and Scope 2 emissions, requiring an independent third-party review that provides an opinion on the processes and data a company uses for reporting.
For 2029 information reported in 2030, businesses must obtain reasonable assurance for Scope 1 and Scope 2 emissions. 2030 also marks the tentative date limited assurance for Scope 3 emissions would be required, providing an even higher level of confidence in the reported data.
Implications of SB 253
Zooming out a bit, SB 253 can wield a mighty sword for companies falling in scope, exacting a wide range of effects on businesses, stakeholders, and the broader landscape of sustainability reporting and practices.
Increased Transparency into Corporate Emissions
By mandating comprehensive emissions disclosure across all scopes, SB 253 greatly enhances transparency into corporate emissions. This mandate not only allows stakeholders to better assess a company's environmental impact, but also promotes a sense of accountability and encourages businesses to actively monitor and manage their emissions.
Pressure to Reduce Supply Chain and Product Emissions
SB 253 puts pressure on companies to address emissions within their direct operations as well as throughout their supply chains and product lifecycles. Thus, it encourages businesses to adopt sustainable practices, reduce emissions, and promote environmental responsibility across their entire value chain.
Comprehensive Emissions Data for Stakeholders
The data generated through SB 253 emissions reporting gives stakeholders – including investors, consumers, and regulators – comprehensive insights into a company's carbon footprint. This information enables better-informed decision-making, facilitates comparisons across industries and companies, and, once again, promotes accountability in meeting climate goals.
SB 261 Requirements
Speaking of climate risks, that brings us to the other half of this dynamic duo, SB 261. The law focuses on climate-related financial risk reporting – aligning with recommendations by the TCFD – and includes company measures to help reduce or adapt to such risks. Note, however, that SB 261 has a global revenue threshold of $500 million – half that of its cousin in SB 253 – which puts the estimated number of entities impacted by the bill at over 10,000.
As companies ramp-up their preparation, there are a few other areas to consider about SB 261:
Unlike SB 253, there is no assurance requirement for SB 261
Companies must comply on or before January 1, 2026; afterward, biennially requirements – once every two years
Companies must make their reports publicly available on their websites
Insurance companies are exempt – from SB 261, not SB 253 – since they already have separate reporting requirements on related risk
Subsidiaries subject to SB 261 can use a consolidated reporting exemption if the parent also prepares a consolidated report
SB 261 Disclosures
Taking an even closer look at the law, SB 261 requires specific disclosures from in-scope companies, referring to 11 specific recommendations across the four pillars outlined by the TCFD.
Governance
Describe the board's oversight of climate-related risks and opportunities.
Describe management's role in assessing and managing climate-related risks and opportunities.
Strategy
Describe the climate-related risks and opportunities the organization has identified over the short, medium, and long term.
Describe the impact of climate-related risks and opportunities on the organization's businesses, strategy, and financial planning.
Describe the resilience of the organization's strategy, taking into consideration different climate-related scenarios, including
Risk management
Describe the organization's processes for identifying and assessing climate-related risks.
Describe the organization's processes for managing climate-related risks.
Describe how processes for identifying, assessing, and managing climate-related risks are integrated into the organization's overall risk management.
Metrics & targets
Disclose the metrics used by the organization to assess climate-related risks and opportunities in line with its strategy and risk management process.
Disclose scope 1, scope 2, and, if appropriate, scope 3 greenhouse gas (GHG) emissions, and the related risks.
Describe the targets used by the organization to manage climate-related risks and opportunities and performance against targets.
"Doing Business" in the State of California
One thing to note about both SB 253 and 261 is what it means to "do business" in California, a concept that applies to the scoping thresholds for both laws. Essentially, once a company meets the annual consolidated revenue thresholds for either law, an evaluation of whether that entity is "doing business" in the state is necessary to fully be in the scope of the related legislation.
This concept of "doing business" isn't anything new in California, already defined in the state's existing tax regulations. According to these regulations, an entity is "doing business" if it meets any of the following criteria:
Engages in any transaction for the purpose of financial gain within California,
Organized or commercially domiciled in California
Exceeds specified amounts of California sales, property, or payroll
Regarding that last bullet point, the specified amounts are relatively low bars to meet for many entities and are adjusted annually. For example, in 2022, the California sales threshold was just under $700,000, and California property and payroll thresholds were just under $70,000.
The Road Ahead for SB 253 and SB 261
Of course, the bills becoming law was just the first step in the process – albeit a vital one. From there, a chain reaction began that will continue to play out and, ultimately, impact companies, industries, and climate-related reporting as a whole.
Development of Regulations by CARB – The

California Air Resources Board

(CARB) will play a crucial role in implementing and enforcing SB 253. Through 2024, CARB will develop detailed regulations outlining the specific requirements, reporting processes, and compliance frameworks for companies falling within SB 253. These regulations will serve as critical guidelines to ensure accurate and consistent emissions reporting statewide.
Preparation by Companies – Honestly, there's no such thing as a company preparing too early. Therefore, businesses should proactively get their ducks in a row by calculating their emissions, identifying any existing gaps in their emissions data, and gathering the information needed for the four pillars within 263. By assessing such data and identifying areas for improvement, companies can stay ahead of the reporting curve and avoid a last-minute rush for compliance as deadlines approach.
Scheduled Reporting Commencement – As for those approaching deadlines, reporting obligations under SB 253 commence on Scope 1 and Scope 2 emissions information in 2025, with Scope 3 emissions information beginning in 2026. For SB 261, companies must comply on or before January 1, 2026. Thus, to reiterate, companies must start preparing now to meet these reporting deadlines, ensuring they have the necessary systems in place to track, measure, and disclose their emissions and risk factors accurately. Our comprehensive guide on the topic,

ESG Reporting Best Practices: Implementation & Beyond

, will be immensely beneficial in helping you put the necessary pieces together.
Other States Following California's Lead – California's reputation as an influential and progressive state could very well lead to a ripple effect of similar legislative and climate actions nationwide. Put differently, these bills could inspire other states to follow suit, leading to the adoption of similar reporting measures around emissions and risk on a broader scale.
Identifying Climate Risks and Opportunities – By mandating detailed emissions reporting, SB 253 and SB 261 also help businesses identify and better understand their climate risks and opportunities. Accurate and comprehensive emission and risk information allows organizations to evaluate their vulnerabilities, create effective mitigation strategies, and identify areas for potential innovation and growth in the more carbon-focused economy of the future.
SB 253 Compliance Risks and Challenges for Companies
We've spent this entire time focusing on bigger-picture implications and requirements around the two landmark laws. But now, as we wind down, let's narrow that focus to examine some of the specific risks and challenges you, as an organization, might face from the legislation.
Risk of Penalties and Reputational Damage
Failure to comply with the individual reporting requirements of SB 253 and SB 261 puts you at risk of civil penalties imposed by the state. Perhaps even worse, non-compliance can also result in reputational damage that kneecaps credibility, stakeholder trust, and market standing for your organization.
Difficulty in Obtaining Accurate Scope 3 Data
Measuring and obtaining accurate data for Scope 3 emissions remains a significant challenge for many companies. And then some. Remember, Scope 3 emissions are indirect emissions associated with your company's value chain, including suppliers, customers, and other stakeholders. And that's no easy task considering the complexities in data collection, standardization, and collaboration with your many value chain partners.
Additional Compliance Burden of Assurance Requirements
As we said up top, SB 253 introduces assurance requirements to validate the accuracy and reliability of emissions reporting. While assurance offers credibility and confidence in the data, it also brings an additional compliance burden for you, requiring independent third-party assessors and rigorous assurance processes. And like any review or audit, this may involve additional costs and resources for your business.
Challenges of the Implementation Timeline
To put it mildly, the timeline for implementing and complying with the laws may present challenges for some companies. Again, coordinating data collection, implementing robust reporting systems, integrating sustainability practices, and documenting risk factors and processes within such a short timeframe may require substantial effort and resources. Therefore, a fine, upstanding organization such as yourself should carefully plan and allocate resources to meet the reporting deadlines effectively.
Of course, you still have a business to run, despite these new laws and their cavalcade of steep, almost overwhelming requirements. But that's what makes Embark's ESG & Sustainability team such an ace-in-the-hole, providing the experience and expertise you need to get and stay SB 253 and 261 compliant – not to mention the CSRD, SEC, and the laundry list of other climate-related reporting requirements. And that's all while ensuring you have the breathing room to run your company and lead your people. So let's talk about your sustainability reporting and make certain you're ready for what's coming down the ESG reporting pike.