Robotic Process Automation
Free One-Day RPA Assessment
BY Erick De La Fuente, CPA* | October 25, 2018
If someone was to hand you a key that unlocked a door with significant potential insights and success sitting behind it, would you take the key? What if there were no strings attached and the offer really was one of those rare win-win propositions? Well, if you answered yes, then Embark has some very good news to share with you.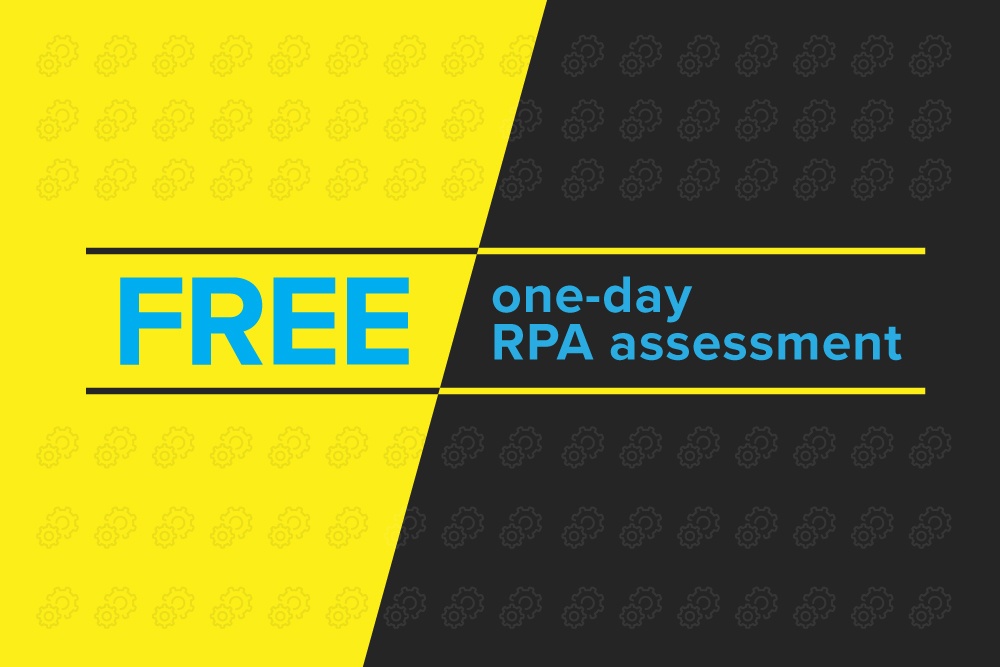 As you may or may not already know, through the wonders of automated efficiency, robotic process automation (RPA) can turn your enterprise into the lean, mean growing machine it yearns to be. However, reading about RPA – although eye-opening – is still a far cry from seeing how it fits into your actual operations. For that reason, your friendly RPA experts at Embark want to show you, at absolutely no cost, how the technology might work in your processes and systems. Yes, that's quite a powerful key.
Take a Peek at Your RPA-Driven Future
The crowded, demanding marketplace makes any source of added value a competitive advantage that can be leveraged into greater market share if properly implemented. RPA fits this definition exceptionally well, handling laborious and time-consuming processes to free resources that you can devote towards growth and strategy. It's a game changer for enterprises that make the most of its unique strengths but, like any other innovation, only works best when utilized according to your specific goals and operations.
And that leads us to the exciting part. Embark is offering enterprises a free one-day RPA assessment to demonstrate the particular benefits it affords your organization, no strings attached. You can even choose your preferred format for the evaluation – a workshop/lab or a one-on-one session – to better understand what a customized deployment of RPA can do for your internal accounting and finance processes. Put another way, if you want to see what the RPA fuss is all about, give Embark a holler.
Insights to Spare
The assessment starts with a preliminary conversation or two regarding which specific processes and systems we'll be focusing on. Once we begin the actual assessment, Embark then rolls up its sleeves and takes a dive into those processes and systems. After completion, you'll walk away with a comprehensive analysis of your enterprise's current state, a list of any operational pain points or issues we might uncover along the way and, most importantly, a structured set of solutions based on the results of the assessment. If RPA is a good fit either now or possibly down the road, we'll show you how and where. And if other improvements must be made before integrating RPA, we'll tell you that as well.
Rather than a generic, precursory glance that you'd ordinarily expect from such an enticing offer, Embark shows you what a customized deployment can afford you within a specific context – your actual operations. Examining both short-term and long-term solutions along with the projected impact on your enterprise, our free RPA assessment is insightful, entirely germane, and perhaps even a bit surprising as it shows you where you are and where you can be with an influx of automated horsepower.
https://info.embarkwithus.com/free-rpa-assessment/
Although nearly impossible, the worst that can happen is you don't see the significant benefits RPA can provide your processes – no harm, no foul. However, given RPA's unique strengths, we're sure you'll come away from your assessment with a bounce to your step and a hopeful eye towards the future. Plus, we're not too shy to say that spending a day with Embark is a pretty darn good time. So have your people call our people and let's get this automated ball rolling.