Finance Transformation
The Inside Scoop on NetSuite 2023.2
BY John Warner | October 17, 2023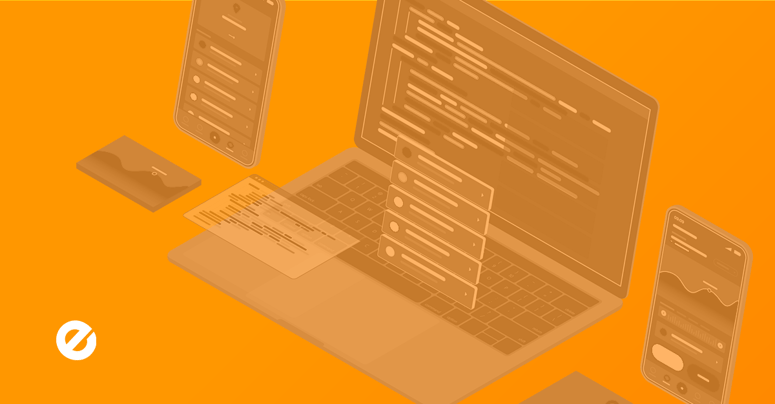 The wild-haired ERP scientists at NetSuite have been at it again, improving the already best-in-class, industry-leading, chef's kiss of a platform Embark thinks the world of – and uses to great effect. With the new NetSuite 2023.2 release, the suite brings yet another treasure trove of enhancements to business owners and leaders. And we've gone through the release notes so you don't have to.

So on that note, let's take a look at what NetSuite's ERP solution has brought to the marketplace and, most importantly, what it all might mean for your organization and operations.
NetSuite Innovations
Enterprise resource planning is as dynamic as your operations are – or at least should be. Because things change, and if your systems can't keep pace, then you risk falling hopelessly behind the competition. And that's never good.
But that's why NetSuite is so diligent with its software releases, providing businesses with frequent access to the platform's latest innovations – twice per year, to be exact. This regular release schedule lets companies stay ahead of competitors by leveraging NetSuite's newest capabilities.
Zooming in further, this release process involves close collaboration between NetSuite's developers, partners, and end users through a series of consistent steps:
NetSuite's development team creates and refines new features for each release.
Partners then thoroughly test the updates and provide feedback to ensure optimal functionality and performance.
Finally, NetSuite delivers a release to end users through partners who assist with adoption and integration.
Such a comprehensive approach allows businesses to fully capitalize on new releases by adopting and utilizing the features effectively. And, as a proud NetSuite partner, we're happy to say NetSuite 2023 Release 2 continues this tradition of enhancing value for users.
From automated account reconciliation to improved cash management, this latest round of updates aims to streamline and optimize financial processes. So let's explore some of the new features this go-around and see how they can empower businesses like yours.
NetSuite Account Reconciliation
Release 2023.2 introduces the innovative NetSuite Account Reconciliation feature that, as you probably guessed, automates general ledger reconciliation. This new capability saves time, improves deadline management, and enables centralized tracking for accounts.
Further, automated general ledger reconciliation uses technology to compare and match transactions across accounts, eliminating manual reconciliation to reduce errors and improve efficiency along the way. Suffice it to say, advanced algorithms and automation simplify and accelerate reconciliations, the process holy grail for many finance organizations.
Benefits
Time Savings from Automation: Manual reconciliation is tedious and time-consuming. Automating the process significantly reduces the time spent reconciling accounts, letting teams focus on value-added activities, and improving productivity and efficiency.
Improved Deadline Management: Reconciliations often have strict deadlines, causing stress and rushed completions. Automation ensures timely completion of reconciliations while alerts and notifications enable proactive deadline management and peace of mind.
Centralized Account Tracking: The feature provides a centralized dashboard to access real-time reconciliation status. Users can view prepared, reviewed, or worked-on accounts, enhancing visibility and control. It also includes a repository for audit support and compliance documentation.
Features
Automating Reconciliations for Diverse Accounts: Automation streamlines reconciliations for a wide range of accounts like bank,

accounts receivable

and

payable

, intercompany, and more. This minimizes manual work, reducing errors and improving accuracy.
Tailored Experience: The feature caters to specific account needs, ensuring a tailored approach for every enterprise that can include – once again – bank, accounts receivable and payable, and intercompany transaction reconciliations.
Flux Analysis for Balance Changes: Flux analysis detects significant balance changes over time, identifying potential issues or anomalies needing attention. This drives financial integrity and

risk management

.
Audit Support and Compliance: An electronic repository securely stores documents, business processes, and tracking information. This simplifies audits by providing easy access to documentation needed for compliance.
NetSuite Bill Capture
NetSuite Bill Capture is an innovative feature that automates and simplifies invoice handling within NetSuite. This functionality delivers various time-saving, accuracy, and efficiency benefits by seamlessly integrating invoice capture and processing. Users can upload and manage invoices directly in NetSuite, eliminating manual data entry and paperwork.
Benefits
Time Savings from Automated Data Population: Users can populate invoice details by dragging and dropping files into NetSuite. The system scans invoices and populates relevant fields like vendor, ID, and account, removing manual data entry, and saving significant time on critical areas like vendor bills and the like.
Reduced Errors by Eliminating Manual Data Entry: Manually entering invoice data risks human errors and inaccuracies. NetSuite Bill Capture minimizes this risk by leveraging historic data and algorithms to intelligently map invoices. This eliminates typos and incorrect mapping, ensuring accurate processing.
Customizable Approval Workflows: Businesses can customize approval rules and workflows based on needs. Invoices can be automatically routed for review if exceeding certain amounts or meeting defined criteria. This eliminates bottlenecks for efficient processing.
Features
Drag-and-Drop Uploading: Intuitive drag-and-drop uploading – not to mention AI/machine learning-based document object detection and optical character recognition (OCR) – simplifies scanning and populating invoices, enhancing user experience and workflow.
Automated Routing and Reminders: Invoices are automatically routed for approvals based on customizable rules. Reminders notify users of pending approvals for timely processing.
Customizable Approval Workflows / Mobile App Approval: Businesses can customize approval rules and workflows based on needs. Invoices can be automatically routed for review if exceeding certain amounts or meeting defined criteria, eliminating bottlenecks for efficient processing. The feature also enables approvals and reminders through the NetSuite mobile app for flexibility.
Master NetSuite with Guided Learning
As good as NetSuite's platform is, it can't work its magic on its own. Users need to know the lay of the land, a critical area where NetSuite's Guided Learning shines like a star. With it, companies can use customization, visualizations, and detailed instructions to transform the user experience.
Think of Guided Learning as a virtual mentor, a comprehensive learning tool that provides tailored, step-by-step guidance to help users fully leverage NetSuite, regardless of experience level.
Benefits
Increased User Adoption: The friendly, intuitive experience encourages independent exploration, boosting confidence and driving wider adoption across organizations.
Streamlined Learning: Concise, easy-to-understand instructions condense the learning curve. Users can quickly grasp relevant functionality for their roles.
Improved Productivity: Personalized guidance ensures a smooth onboarding for new users. It equips them with the required skills to complete tasks independently, boosting productivity.
Features
Customized Role-Based Guides: Tailored guides match individual roles and responsibilities. For example, accountants have resources specific to configuring reports.
Real-Time Visualizations and Instructions: Visualizations present information clearly while concise instructions provide step-by-step guidance in real-time as users work through processes, enhancing understanding and retention. The feature also tailors Instructions based on the specific user's role.
The SAS Metrics Dashboard
The NetSuite 2023.2 release also introduces the powerful SAS Metrics Dashboard, providing a centralized view of key metrics for performance insights. The dashboard simplifies metric tracking and analysis through a user-friendly interface, consolidating crucial data into one place for monitoring financials, customers, and operations.
Key Metrics Tracked
12-Month Rolling Forecast: Enables accurate revenue projections through a 12-month

rolling forecast

and provides future trend visibility for growth planning.
Annual Recurring Revenue: This vital metric enables data-driven decisions to drive revenue, an especially important ability for subscription businesses.
Monthly Recurring Revenue: Provides visibility into monthly revenue streams to identify trends, address issues, and optimize subscriptions.
Churn Rate: Allows close monitoring of customer churn to spot patterns and reduce attrition through proactive measures.
Customer Acquisition Cost: Tracks investment required to acquire customers so companies can optimize marketing and sales for ROI.
Customer Lifetime Value: Measures customer worth over the relationship lifespan to assess profitability and inform decisions.
Gross Margin: Analyzes profitability of products or services by measuring revenue against direct production costs.
By consolidating these crucial metrics into a single, accessible dashboard, the SAS Metrics Dashboard delivers the insights businesses need to optimize performance across finance, customers, and operations.
NetSuite's 360 Cash Management
NetSuite's 360 Cash Management in the 2023.2 release provides comprehensive tools to optimize cash flow processes. This feature enables real-time banking and credit card data access for better financial control.
Benefits
Real-Time Insights: Access to real-time cash flow insights empowers informed decisions on budgets, forecasts, and growth opportunities.
Strong Internal Controls: Automated processes reinforce control environments, minimizing errors, fraud, and misstatements.
Faster Close Process: Streamlining key tasks accelerates monthly close by freeing up time for value-add activities like analysis and planning.
Features
Banking Integration: Enables real-time access to banking and credit card data, eliminating reliance on manual processes. Provides up-to-date cash position visibility for informed decisions.
Automated Reconciliations: Compares bank data to NetSuite transactions, automating reconciliations to save time and reduce errors. Intelligently flags discrepancies for manual review.
Auto Journal Entry Posting: Automatically posts journal entries based on reconciled data to ensure accuracy, consistency, and time savings.
Electronic Bank Payments: Creates payment files or direct debit information in required formats to streamline outgoing funds management and provide payment process control.
NetSuite Analytics Warehouse Integration
Finally, NetSuite's integration with Analytics Warehouse unlocks powerful data analysis and reporting capabilities, providing unmatched business insights. The integration connects NetSuite to a robust analytics platform via a data pipeline. This enables comprehensive data exploration and visualization for more informed decision-making.
Security and Features
Strict security measures like multifactor access, encryption, and database monitoring maintain data protection. Key features in the integration include visualizing trends, drilling into KPI and transaction details, and flexible exporting options in PDF, Excel, and other formats. This allows even non-NetSuite users to access analytics data if required.
Data Visualization and Export
Sophisticated visualizations transform complex data into intuitive graphs, charts, and reports to easily identify trends, patterns, and outliers. Users can seamlessly export data and distribute insights across teams and stakeholders through emails, reports, and presentations.
Ultimately, by integrating Analytics Warehouse into the NetSuite platform, users gain access to enterprise-grade analytics capabilities, driving unprecedented visibility into data for actionable insights and genuine business intelligence. And they're the keys to the decision-making castle.
A Final Word
Obviously, we're big fans of the Oracle NetSuite ERP in these parts. Because it's not just your garden-variety cloud ERP. It's a game-changer. A difference-maker for the organizations that utilize everything it has to offer and, just as importantly, stays at the forefront with updates like this 2023.2 release.
But you still have a business to run. And that's exactly why Embark's NetSuite consulting team of ERP gurus can be such an operational powerhouse for you – we help you fully leverage the platform without taking your eyes off the operational road. So if you're on the hunt for a team of seasoned NetSuite solution providers but don't know where to start, Embark is here, at the ready. Let's light this rocket.